---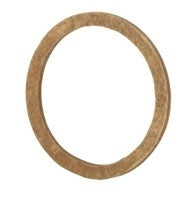 Standard Piston Replacement kits replaces worn out parts.
Required Maintenance: Leathers must be soaked in light weight oil between cleanings to retain their sealing properties.  You can use oils such as: Motor Oil, Pam Spray, Sewing Machine Oil, or Vegetable Oil.
Note: Fits inside (#421-G01)  2" Ring Cap for threaded barrels.
(We Ship Continental US Only)